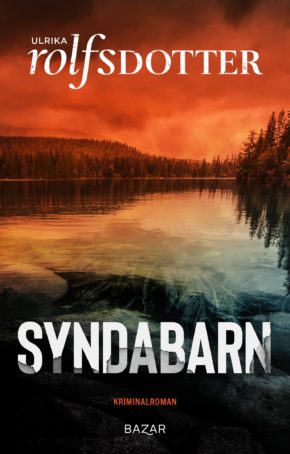 It is the end of August and time to bid farewell to summer, as the autumn darkness rolls in over Ådalen. While villagers kindle their outdoor lights to mark the occasion and keep the imminent night at bay, somewhere in the surrounding forest echoes the cries of mylings, unwanted children who were left for dead in the woods by their mothers.
On the morning of confirmation in Kramfors parish, two teenage girls are found dead on the beach of the mythical Lake Bålsjön. A third girl is found barely alive, and her life hovers between life and death in the hospital. The small town is in a state of shock, and people start whispering of a serial killer who haunted the area in the 1970's. Could it be that the dreaded Thursday Man is back?
Social worker Annie Ljung is trying to come to terms with what happened to her before summer. She sees a therapist in order to deal with the flashbacks and nightmares from her trauma, but also to learn how to cope with the fact that her mom's health is quickly deteriorating. And then there's Thomas. She wants to be close to him but every time they become intimate, she freezes, and she doesn't know if she can ever trust a man again.
Rookie investigator Sara Emilsson is tasked to lead the investigation into what happened to the girls. It will be her first big case, and even though it feels daunting, she's glad to get the chance to prove her worth. The pressure is on, from her father who's a retired cop, and from her colleagues in a male dominated team.
When it turns out that all three victims have ties to social services, Sara turns to Annie for assistance. At first, Annie is hesitant to get involved in another murder investigation, but when local teenage boy is accused of having killed his classmates, her curiosity and sympathy gets the better of her. She recognizes the name of the suspect: Eddie Bylund, a troubled boy she has recently been in touch with through her job. There's something frail about him that makes she doubt that he is responsible, and she starts looking into the victims' backgrounds in order to get to the root of what happened that night at the lake.
Together, Annie and Sara embark on a hunt for the person responsible for the brutal deed, a hunt that will bring them closer together, but also lead to personal consequences. The Unburied is the sequel to Ulrika Rolfsdotter's breakout debut Heart of Prey about social worker Annie Ljung. Inspired by local crimes and folklore, The Unburied is a suggestive suspense novel about vulnerable children, guilt, and suppressed trauma.
Reviews
"The beginning is brilliant […] I'm very fond of this second book from Ulrika Rolfsdotter."
Dagens Nyheter (SE)
"Or one can do as Ulrika Rolfsdotter and with small nuances create a character that adds something new but still remains with both feet firmly planted in the plausible. Like the choice of letting a social worker stumble into murder investigations. […] The folklore gives color to the Annie Ljung crime novels, but it remains just that – a splash of color – and the supernatural never threatens to overshadow credibility. […] I usually dislike when the crime genre becomes too exploitative, but Ulrika's own background as a social worker keeps her at a respectful distance from both the goriest of crime scenes as well as the traumas of her characters. The crime genre may derail into a contest of cheap thrills, but it is not a race Ulrika Rolfsdotter participates in. In The Unburied, Annie Ljung evolves as a character and the reader gains a greater understanding for her. To keep the murder mysteries from being too detached it is wise to give the police Sara Emilsson some room and the duo's cooperation will probably  get even closes as the series progress. […] What most urges me to return to Ulrika Rolfsdotter's world of crime in the second novel is not Annie, however, but the milieu in Ådalen which she so beautifully brings to life."
Gefle Dagblad (SE)
"A captivating and enlightening narrative with deft storytelling that highlights the marginalization of youth."
BTJ (SE)
"[The Unburied] is intelligently and well-written with every twist, with a calculated balance between the case and the events of the private lives of the characters. Ulrika Rolfsdotter has succeeded to follow up her first book well, and there is not a trace of 'sequel-jitters'."
Kapprakt (SE)
"This is the best suspense novel of the month, if you ask me. […] The author refers just enough to part one in this second book on Annie Ljung for one to devour it right afterwards. And I can say that the ending of part two creates an enormous urge for part three."
Uppsala Nya Tidning (SE)